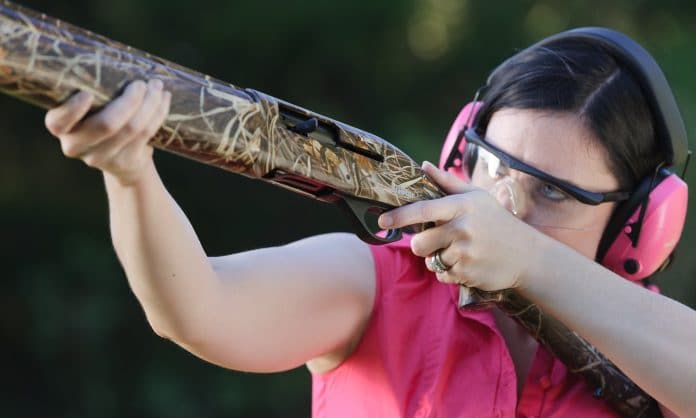 (TacticalNews.com) – Reliable, tough, and versatile — three words Davidsons Gallery of Guns closely associated with the TriStar Viper G2. With a bronze Cerakote finish, this is a shotgun that looks almost as nice as it shoots. But what makes this firearm so special?
Let's take a look.
Basics
TriStar's newest gas-operated semi-automatic shotgun is the latest addition to the Viper G2 shotgun family. This Davidson's Gallery of Guns exclusive boasts a number of new features that provide for a versatile and flexible shooting experience. It's ruggedized, durable, and extensively tested for functionality, making it a trustworthy addition to any prepper's collection.
Take a look at this incredible firearm in action:
Features
The newest Viper G2 features Beretta mobile threads that create a removable triple choke system, making it simple and easy to change chokes on the go. This includes a full, modified, and improved cylinder choke as well as a choke box and wrench.
The choke system is a game-changer — it's so simple to switch on the fly. Additionally, the bolt remains open after firing the final shot, letting you confirm if the gun is empty in seconds.
The Viper G2 is available in three specific calibers: 12 gauge, 20 gauge, or 20 gauge youth. All have a durable synthetic stock, sturdy forearm, and protective cross-bolt safety to ensure top quality and reliability. Operation is smooth, accurate, and problem-free, and that's something you can enjoy for life thanks to TriStar's lifetime guarantee.
Conclusion
Overall the Viper G2 shotgun is impressive and comes in at a fair price for the quality of the firearm and its feature-rich design. It also looks good cosmetically; we're especially fond of the red fiber optic sight at the front. Some reviewers have mentioned an increased need for cleaning with heavy shooting, but this is far from enough reason to rule it out. For these reasons, we have to give the TriStar Viper G2 shotgun a solid 9/10.
Copyright 2020, TacticalNews.com