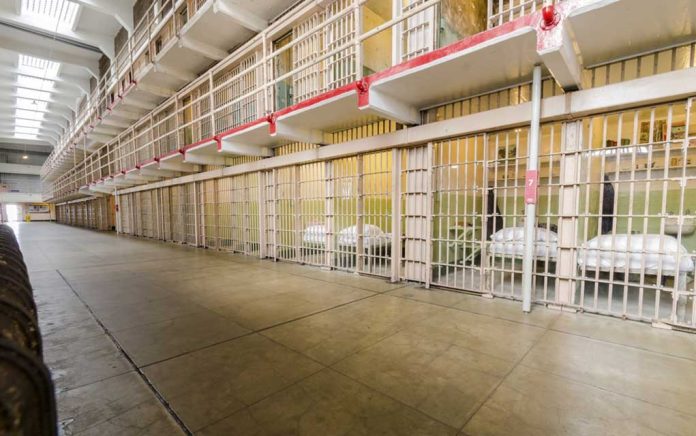 (TacticalNews.com) – President Trump, time and time again has said that he is a president of law and order, Operation Legend is proof of that. The operation, launched by Attorney General William Barr, has already been a large success. Law and order is something America needs now, President Trump's administration is doing its best to provide just that.
Attorney General William P. Barr Announces Updates on #OperationLegend https://t.co/wEu2sieCFN pic.twitter.com/3UruQqwkR3

— Justice Department (@TheJusticeDept) August 19, 2020
AG Barr announced on Wednesday that Operation Legend has seen at least 217 people charged, and 1,000 more arrested for federal crimes in major cities since its launch. If those don't seem like impressive numbers, take into account that the operation didn't start until July 8. The Bureau of Alcohol, Tobacco, Firearms, and Explosives (ATF) has confiscated nearly 400 firearms.
The operation was named after a 4-year-old boy who was shot while he slept on June 29 in Kansas City, MO. The boy, LeGend Taliferro, was shot and killed by 22-year-old Ryson Ellis, who is facing second-degree murder charges. Barr stated that LeGend was a symbol of the hundreds of innocent lives taken in the recent uptick in crime in several urban areas.
More than 1,000 additional personnel from the FBI, ATF, US Marshals, and the Drug Enforcement Agency (DEA) have been dispatched to nine cities in the US. $78.5 million was also granted to help improve technology, hire additional police and prosecutors to help solve firearm-related crimes. Operation Legend started in Kansas City and spread to Chicago, Milwaukee, Cleveland, Albuquerque, Detroit, Memphis, St. Louis, and most recently Indianapolis as of August 14. Defendants in each state have been charged with federal crimes.
Chicago- 61
Kansas City- 43
Cleveland- 32
St. Louis- 25
Detroit- 22
Albuquerque- 16
Milwaukee- 11
Memphis- 7
Indianapolis's numbers have not been released due to the operation beginning just last week.
Defendants face charges for: the illegal possession of a firearm, possession with intent to distribute, theft, carjacking, drug trafficking, illegal re-entry aliens connected to broad drug conspiracy, bank robbery, and making false claims to firearm dealers.
Ag Barr believes the recent surge in violent crime is due to built-up aggression because of state and local quarantine orders, as well as the premature release of criminals, and defunding the police while demonizing them.
Copyright 2020, TacticalNews.com