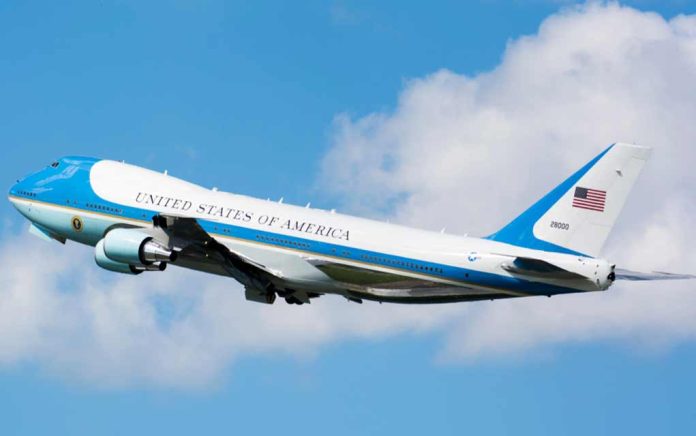 (TacticalNews.com) – Air Force One is dedicated to flying the President of the United States wherever he needs to go. It's designed to be faster, safer, more secure, and more comfortable than even most luxury airliners — a necessity when it's carrying the most important person in the country. But now, our beloved Air Force One is about to get yet another upgrade.
https://twitter.com/TAnewsOfficial/status/1300945501118922752
USAF officials have taken the first steps in the path to prototyping a new supersonic aircraft, which would potentially replace the current Air Force One. Exosonic, a start-up aerospace company, was given the right to work on the new marvel with a special small business innovation research (SBIR) phase II contract issued by the Presidential and Executive Airlift Directorate (PEAD). The company began designing and developing a low-boom executive airlift concept right away.
The Air Force Research Lab sponsored contract states that PEAD will support the company's effort to design and develop a supersonic aircraft. It also indicates that the aerospace organization will modify it to accommodate executives and other transport needs.
Suggested modifications might include:
Reconfiguration of the cabin to include required equipment.
Extended communications options (e.g, long-range scanners)
Maximum security measures to protect US leaders and any guests in flight
Other modifications for comfort and/or functionality
The replacement for the current and aging Air Force One is essentially a work in progress; it won't be fully modified for some time. So, don't expect to see the President cruising through the sky at supersonic speeds just yet. Still, they've already made significant progress.
In 2019, Exosonic focused on removing the commercial interior, engines, auxiliary power units, and several secondary system components of two Boeing 747-8s. They also installed electrical power upgrades, a medical facility, a mission communication system, autonomous ground operation capabilities, and a brand-new executive level interior on the same equipment. Once perfected, these changes are likely to be rolled out to a new version of Air Force One.
Copyright 2020, TacticalNews.com