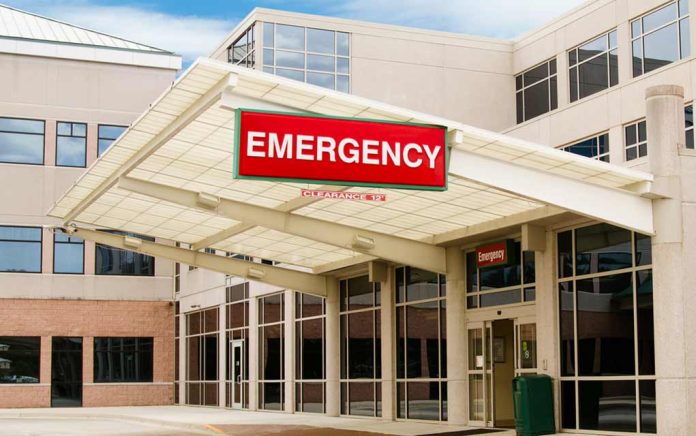 (TacticalNews.com) Hackers have targeted hundreds of hospitals in the United States in a wave of cyberattacks. Officials have warned the hackers may hold American data hostage in exchange for ransom payments. Are you prepared for what may come next?
Officials Warn of Cyberattacks on Hospitals as Virus Cases Spike https://t.co/UEGjrXMJnZ #News

— 15 Minute News (@15MinuteNews) October 29, 2020
US officials are pointing fingers at Russian hackers they believe could unleash chaos surrounding next week's election. To be specific, they are looking for hacks targeting hundreds of hospitals across the US. Their apparent plan is to hold these medical facilities' data hostage by taking their system offline until the affected facilities pay a multi-million dollar ransom.
Hold Security, a company that tracks online criminals, had a private exchange with one of the hackers on Monday, October 6. Speaking Russian, the hacker stated, "we expect panic." Both the West Coast and New York medical facilities experienced cyberattacks recently. But, authorities haven't been able to determine if they were part of these anticipated Russian attacks. Fortunately, the hospitals involved advised their critical care patients weren't impacted.
Alex Holden, the founder of Hold Security, shared information with the FBI that his company acquired regarding the hackers. Believed to be based in Moscow and St. Petersburg, the hackers reportedly exchanged a potential list of over 400 hospitals that could possibly become targets. They claim to have infiltrated 30 of them already, according to Mr. Holden.
On Wednesday, October 28th, the FBI, Department of Health and Human Services, and Department of Homeland Security's Cybersecurity and Infrastructure Security Agency issued a warning to hospital administrators and security researchers of a potential threat of cyberattacks on American hospitals.
Hackers behind that threat are the same group that was behind TrickBot, a broad channel of ransomware. Two takedowns were conducted in the past month by government hackers and technology executives. The United States Cyber Command began hacking TrickBot in September to shut it down before the election. Federal court orders also helped bring down TrickBot in the last month, thanks to Microsoft.
Unfortunately, those takedowns had unexpected ripple effects. For example, Mr. Holden reported TrickBot changed its infrastructure, and officials no longer have the telemetry they did before. Continuing, he called the group a "wounded animal," adding they didn't plan their recent attack as well as previous ones. He also stated the group breached an earlier agreement to refrain from attacking hospitals in the middle of a pandemic. Holden called the attacks "wrong" in light of the increase in hospitalizations since TrickBot entered into that agreement.
Are You Prepared?
This situation could severely impact homeland security if hospitals cannot operate or function properly due to these potential attacks. We need to be prepared to take care of ourselves until this situation is resolved. Unfortunately, due to the new "SAFE Act," Americans' personal data, including whether or not they own a firearm, could end up in the wrong hands.
Be sure to check out these home remedies people used during the Great Depression. After all, it's always best to plan for the worst, just in case.
Copyright 2020, TacticalNews.com