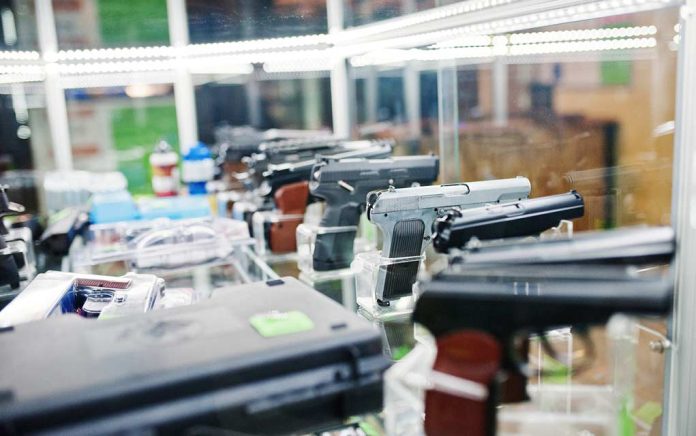 (TacticalNews.com) – Protesters are calling for defunding or, in extreme cases, abolishing the police. That combined with the civil unrest, has citizens concerned. Many Americans have been hit by reality after the coronavirus pandemic. Perhaps now the Second Amendment makes more sense to those doubting it before.
Let's keep this train rollin'!

NICS Gun Data Sales up 137% Last Month, Highest June in History https://t.co/bibeAojeP0 pic.twitter.com/tOQHi3XXf8

— Alien Gear Holsters (@AlienGHolsters) July 9, 2020
Background checks pertaining to firearms have soared to 3.9 million in June, the highest number since the tracking system was implemented over 20 years ago. Gun sales were already rising in March due to governors issuing stay-at-home orders and other unparalleled safety measures.
The economy took a dive thanks to the coronavirus, putting people on edge. Then the George Floyd incident in Minneapolis, MN sparked several protests and riots. All of this has led to civil unrest, the call to defund police, and sky-high gun sales.
The situation is very serious yet holds a great deal of irony. The same people that told Americans "you don't need guns, just call the police" are the very same ones calling to defund or abolish them now. Americans are starting to realize they can't rely on the government to protect themselves, so they're looking toward the Second Amendment.
Other Gun-related News
While gun sales are soaring, so are other gun-related items. In the state of Indiana, after lawmakers erased the 5-year permit fee, there has been a large increase in carry permit applications. Between July 1st and 7th, the Indiana State Police received over 20,000 applications for carry permits. This is up about 785% from the same time last year when only 2,259 people applied.
About two-thirds of the people applied for the free 5-year permit. All applicants still need to pay the $13 fingerprint fee and undergo a background check.
The radical left continues to push for tighter and tighter gun control, while trying to remove the very institutions they claim should be protecting Americans. It is almost as if they want the population to be completely helpless. Thankfully, America seems to be waking up — and the citizens are arming themselves. 
Copyright 2020, TacticalNews.com