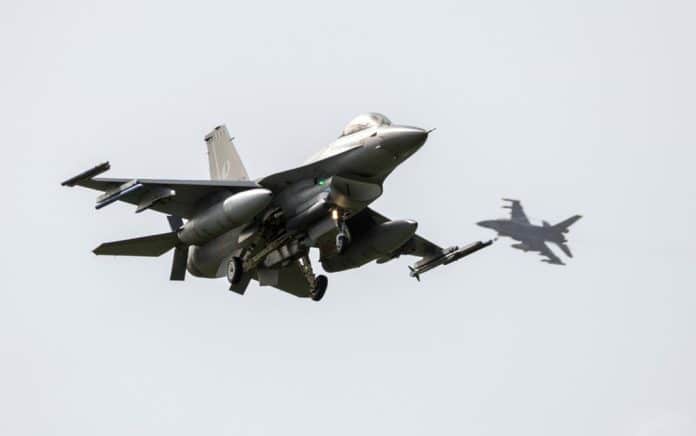 (TacticalNews.com) – F-16 pilots are among some of the best in the world, but that doesn't mean they're unbeatable. Even the best pilots have weaknesses that make them vulnerable, leaving none of them indestructible. A recent competition using a simulator shows this to be true.
Rise of the Machines: AI Algorithm Beats F-16 Pilot in Dogfight https://t.co/46yPqsfTBI

— @HaShemsGirl (@godlygirl74) August 25, 2020
A battle that was at one time thought to be science-fiction, man vs machine, has come to life — sort of. In a simulation depicting a dogfight, an AI algorithm defeated an F-16 pilot. The AlphaDogfight challenge hosted by the Defense Advanced Research Projects Agency (DARPA), pitted eight companies against each other, showcasing their AI-powered simulated aircraft. For two days straight it battled until one emerged victorious, provided by Heron Systems based in Maryland.
Heron beat Lockheed for the top spot, and went on to face the manned aircraft in a simulation. On the third day, the AI simulated aircraft faced off against the human F-16 pilot, winning every battle in the five-straight simulated dogfights. Ultimately it was the tactics used by Heron that won the three-day competition; an extreme game of chicken, flying directly at the other pilot in a 100 foot-range, waiting to pull up at the very last second. Another tactic used was Heron's "aggressive gun maneuver," seeing Heron dominate the simulation.
Copyright 2020, TacticalNews.com