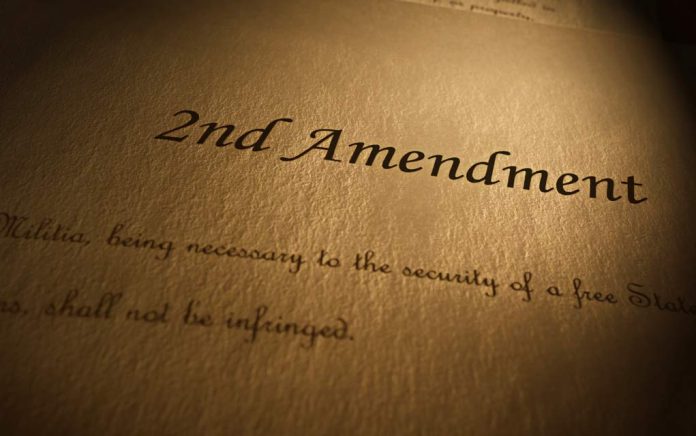 (TacticalNews.com) – Earlier in July protestors broke into a gated community. They were met by a couple who were armed and ready to defend their home. While on the Tucker Carlson Tonight show, Mark McCloskey, the husband seen holding a rifle, mentioned a rumor that he and his wife were to be indicted. Those rumors have come to fruition.
BREAKING: St. Louis Couple Who Defended Property with Guns During Protests Charged with 'Felony' https://t.co/iMdvuBWTTO

— Sean Hannity (@seanhannity) July 20, 2020
The top prosecutor of St. Louis has stated that the couple will face charges. Kim Gardner the Circuit Attorney said that the McCloskeys were to be charged with felonies for unlawful use of a weapon. A misdemeanor is to be charged as well for fourth-degree assault. She only stated that it was illegal to handle and wave weapons in a threatening manner; she never clarified why Missouri's self-defense laws didn't apply to them.
Thankfully for the McCloskeys, someone in the state of Missouri is on their side.
Kim Gardner's action toward the McCloskeys is outrageous.

Even worse, the Circuit Attorney's office has admitted there is a backlog of cases and dozens of homicides that haven't been prosecuted, yet she has accelerated this case forward.

— Governor Mike Parson (@GovParsonMO) July 20, 2020
Governor Mike Parson, during an interview with The Marc Cox Morning Show, stated that the couple had "every right to protect themselves." He expressed his feelings of how the situation would play out. He believed the couple would be charged, then he would issue a pardon because he believes they did nothing wrong.
Josh Hawley, Republican senator for Missouri, stated on Thursday he had requested the DOJ to investigate the Circuit Attorney's office of St. Louis on the basis of a civil rights violation regarding the handling of the McCloskey case. A statement that had Gardner's office retaliate with a tweet stating that the accusation was "baseless." It added that the office will continue to investigate and will not be bullied by a senator or anyone else.
Copyright 2020, TacticalNews.com