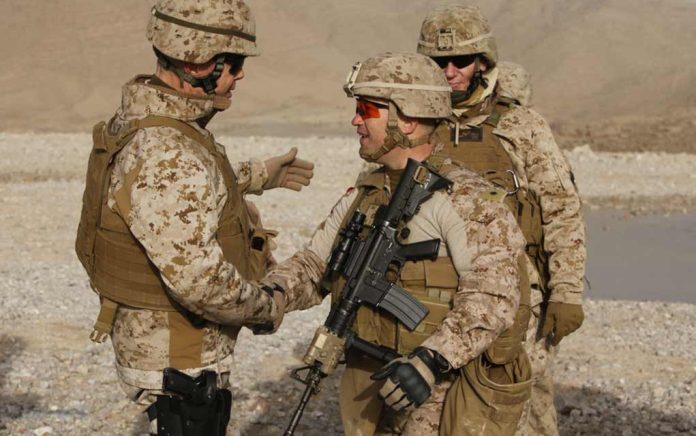 (TacticalNews.com) – In January of this year, the US conducted an airstrike that saw Qassem Soleimani, the Iranian Quds Force General, killed. Intelligence officials stated bounty payments offered by Iran to Taliban operatives were part of the reasoning for the airstrike.
https://twitter.com/CaliBlueWavez/status/1295717324813524992
Allegations of the bounties being paid by Iran to the Haqqani Network, a terrorist group which is led by high-ranking Taliban officials, came at a fragile moment during the US-Taliban peace talks. These Iranian payments may have provided a motive to the attack at Bagram Air Base on December 11, killing two civilians and injuring over 70 more which included four US personnel.
The peace talks had previously been called "dead" by President Trump; however, two weeks before the attack on Bagram Air Base, the president told US troops that he planned to resume them.
Though the Pentagon declined to comment on the allegations, it did recognize the efforts by Iran to undermine the US-Taliban peace talks, and Iran's overall effort to destabilize the Middle East. This report comes just weeks after Russia was accused of similar bounties paid to the Taliban for the killing of US troops in Afghanistan.
Among the allegations of Russia's bounties, a controversial claim that Trump was warned about the bounties and failed to take action against Russia or the Taliban. The Pentagon in a separate statement said that the Russian bounties had not been confirmed.
US military officials previously accused Soleimani and the Iranian military of providing aid to terrorist groups and helping in the attack of US troops. Soleimani, as told by US Army General, David Patraeus, was accountable for the death of well over 600 US soldiers, providing explosives, projectiles, and other weapons to radical groups.
Copyright 2020, TacticalNews.com