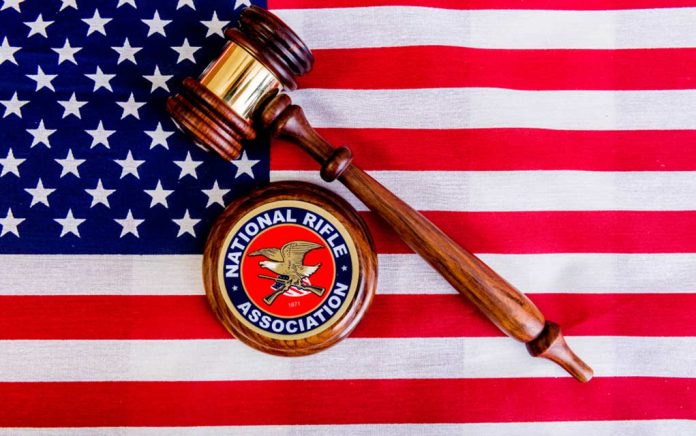 (TacticalNews.com) – It's 2020 and the National Rifle Association (NRA) is once again being attacked. These are supposed to be more "progressive" times, where people show tolerance unless, of course, it's something they don't like. The NRA has to defend itself or risk being taken down.
NY Attorney General Letitia James moved to "dissolve" the NRA, filing a lawsuit alleging that the tax-exempt gun rights organization's leaders had "looted" millions of dollars from its charitable mission for their own gain. READ: https://t.co/qyywyeKDCF

— FRONTLINE (@frontlinepbs) August 9, 2020
The New York Attorney General (AG), Letitia James (D), announced on Thursday her intention to sue the NRA and "dissolve" the organization. She alleged that the association has violated corporate laws, with a loss of $64 million over three years as a result.
James' office has been investigating what they call fraud for 18 months, leading to a 169-page civil suit. The lawsuit claims that the NRA and four of the top officials have redirected millions of dollars away from its charity. James stated that the defendants used the NRA and its revenue as their own "personal piggy bank," claiming the money was used to fund Caribbean vacations, expensive meals, and the use of private jets.
Wayne LaPierre, NRA Vice President, along with the former treasurer, chief of staff, and general counsel were named the defendants in the suit. Experts in law have stated that the lawsuit could lead to the NRA shutting down, though they said it could take years. New York state law does allow the AG to attempt to dissolve corporations for significant malpractice, though courts can and may impose less serious consequences.
Not long after New York's AG announced the lawsuit, Washington DC's AG Racine (D) also filed a complaint alleging the misuse of charitable funds by the NRA. Racine stated that charity is to benefit the public under District Law, not to fund private interests, political campaigns, or lobbying. He added the lawsuit sought to recover donated funds that were "wasted" by the NRA.
Copyright 2020, TacticalNews.com