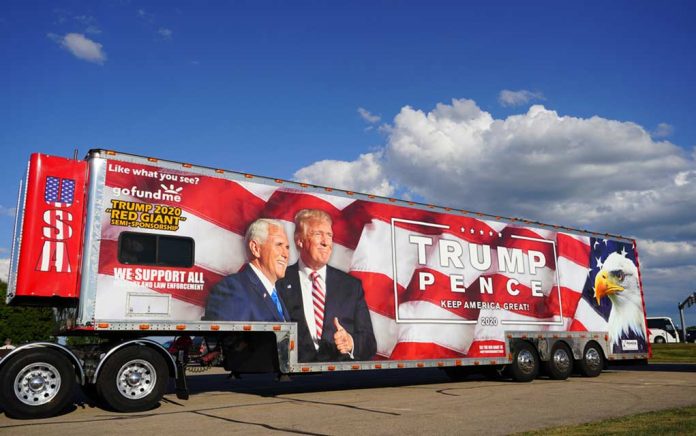 (TacticalNews.com) – In America, we have the right to express our views, as long as we do so without violence or destruction. It doesn't matter where you live, what your political views are, or what your religion is; we're all given that right. Not everyone may like your opinion, but that doesn't permit them to cause you harm.
LAPD SWAT teams have been called to Woodland Hills after shots were fired during a caravan rally in support of President Trump. https://t.co/jyQRsl1ZBT

— TheWrap (@TheWrap) August 31, 2020
The Los Angeles Police Department responded to reports of shots fired late Sunday morning, August 30. Residents called the LAPD to Woodland Hills, where there were reports of gunshots aimed at a pro-Trump caravan. KTLA said that a woman passing the group stated she heard gunshots around 11:30 am. She then noticed her tire was flat after sustaining damage from possibly a bullet.
KTLA added that someone else called in the report that the apparent suspect barricaded himself in an apartment on Ventura Boulevard. The LAPD issued a statement saying the suspect and accomplices were still there at 3:30 pm, and that they called upon the SWAT team.
Officer Will Cooper said the initial report stated that someone was brandishing a firearm while throwing bottles at vehicles; later updates included gunshots. Deputy Chief with the LAPD Valley Bureau, Jorge Rodriguez, indicated that they did get a photograph of a man with a firearm standing on the balcony of the apartment unit. The LA Times added that the shooter barricaded in the apartment along with two others.
Copyright 2020, TacticalNews.com