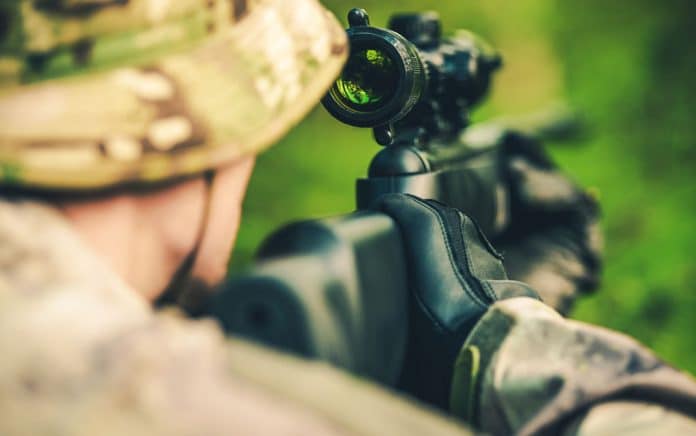 (TacticalNews.com) – A favorite scope among law enforcement, precision shooters, and the military has earned top honors with firearms experts. Between the scope's innovative design and incredible optics, it's easy to see why snipers and other precision shooters love it. See what all the hype is about below.
The EOTECH Vudu 5-25×50 FFP Rifle Scope Remains Top Tactical Workhorse @EOTechInc #rifle #scope https://t.co/eo5oT11Jzr pic.twitter.com/g7QThtZrt9

— Firearms Guide (@FirearmsGuide) November 2, 2020
The EOTECH Vudu 5 to 25×50 FFP scope remains a favorite in both the field and at the range. Its compact design, along with edge-to-edge clarity and true color representation, allowed it to beat bulkier and heavier competitors easily.
Thanks to the compact design, there is ample room to add a thermal or night vision attachment in front of the scope. This simple addition allows you to see your target in several conditions. The scope also features EOTECH's simple zero stop system, allowing the user to return to zero easily.
When you consider all of this scope's features and potential, it's easy to see why the EOTECH Vudu 5 to 25×50 FFP consistently beats the competition, making it a favorite among precision shooters.
Precision shooting has experienced significant improvements and innovations in recent years. Check out this new rifle system that the Army and Marine Corps plan to use. Will they eventually combine the new system with the EOTECH Vudu 5 to 25×50 FFP? Only time will tell.
Copyright 2020, TacticalNews.com