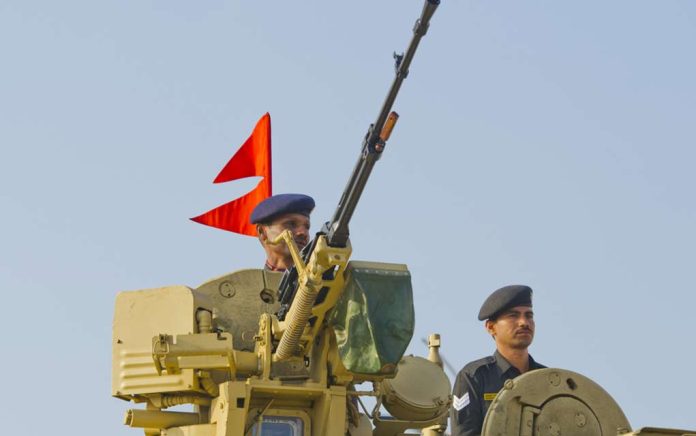 (TacticalNews.com) – Tensions arose between two nuclear powers, with each accusing the other of firing shots across a disputed border separating China and India.
The Sept. 8 incident marked the first time the two countries exchanged fire in decades.
"China has accused Indian troops of violating the de facto border and firing warning shots in violation of de-escalation agreements

This almost certainly means the ChiNazis continue their global role as Agent Provocateur.
Agreements mean nothing 2 them. https://t.co/5C5h7u5T8I

— Intrepid (@RuDauntless) September 8, 2020
A tense standoff has existed along the southern coast of Pangong Lake for decades. However, the situation escalated in June amid talks aimed at defusing the conflict at the Line of Actual Control (LAC).
The LAC is the border between India and China, where troops from both sides have confronted each other, sometimes leading to the loss of life.
China accused Indian forces of crossing into Chinese territory and firing the first shots at a Chinese patrol, acknowledging they took "necessary measures" to diffuse the situation. Indian officials denied those accusations and claimed China's forces tried to surround an Indian forward post and fired warning shots.
Indian Army spokesman, Col. Aman Anand, stated that China continues to act provocatively to escalate the LAC situation. He added that China's statement regarding the incident attempted to mislead both domestic and international audiences alike.
If war happens to break out between China and India, the US and Russia will likely end up playing a role in the conflict since the US backs India and Russia supports China.
Copyright 2020, TacticalNews.com