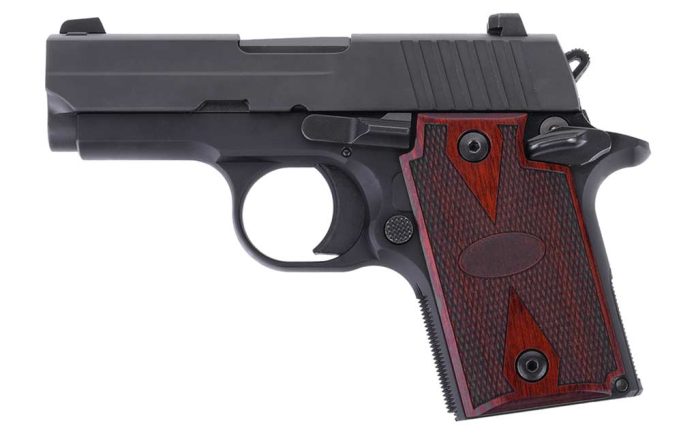 (TacticalNews.com) – Whether you're looking for a new gun to carry or just looking to add to your collection, you should seriously consider the SIG Sauer P938 Subcompact 9mm. The Subcompact 9mm has been around for several years but is often overlooked. When you look at the features in combination with the price, it's difficult to see why.
With styling and Manual of Arms similar to that of the Sig Ultra 1911, it's easy to understand how this gun could be popular among 1911 enthusiasts. The P938 comes with a rubber grip for both comfort and enhanced control.
A solid build shows quality resulting in reliability and durability. While having a heavy pull, the trigger action is smooth with an excellent trigger break and an audible reset. The manual safety is ambidextrous, making the P938 ideal for both left and right-handed shooters.
Pricing
While there are certainly cheaper options on the market, the P938 remains an affordable option. The P938 has a MSRP of $560 and can sometimes be found less expensive than that, depending on the vendor.
Conclusion
The SIG P938 is an excellent weapon to check out if you're in the market for a new conceal carry or a backup gun (BUG). For $560 or less, it's a steal. We're going to give this firearm a 9/10 rating, thanks to its features, price, and performance.
If you're more of a diehard 1911 person, check out our review on the Ronin 1911 manufactured by Springfield Armory.
Copyright 2020, TacticalNews.com