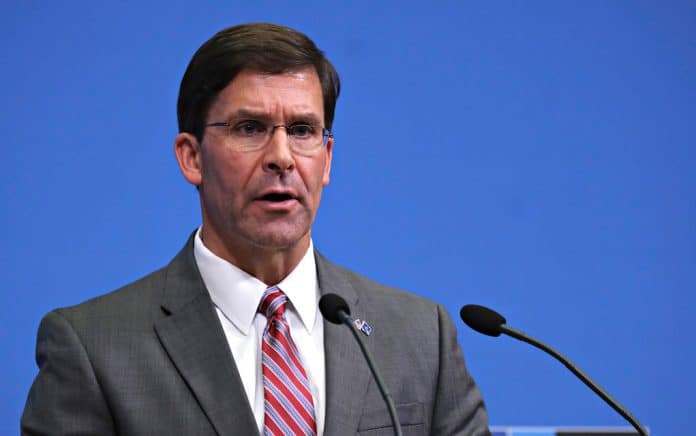 (TacticalNews.com) – President Donald J. Trump has always had a history of being a stern boss. From his time on The Apprentice, throughout his years as a real estate mogul, to his tenure as the President of the United States, Donald Trump hasn't changed. Former Secretary of Defense Mark Esper found out just how tough the president can be the hard way this week.
https://twitter.com/realDonaldTrump/status/1325859406349799424
Mark Esper served as the Department of Defense head for less than two years when President Donald Trump terminated his employment. The president and Esper had grown apart in 2020, especially during the summer, when Esper publicly disagreed with the president regarding the military's use to stop riots and civil unrest.
President Trump announced Esper's termination via his Twitter feed, thanked him for his service, and named Christopher C. Miller as his replacement. With the American cities battling social and political unrest for months and Esper out of the picture, the president might consider invoking the Insurrection Act of 1807 to put any unrest to bed using the military.
The Insurrection Act of 1807 isn't the only way for military personnel to be used against civilians. A declaration of Martial Law would also enable the president to use the military to stabilize the nation. For many preppers, Martial Law is a serious concern. Check out what the government can do under Martial Law and understand how you can survive it.
Copyright 2020, TacticalNews.com