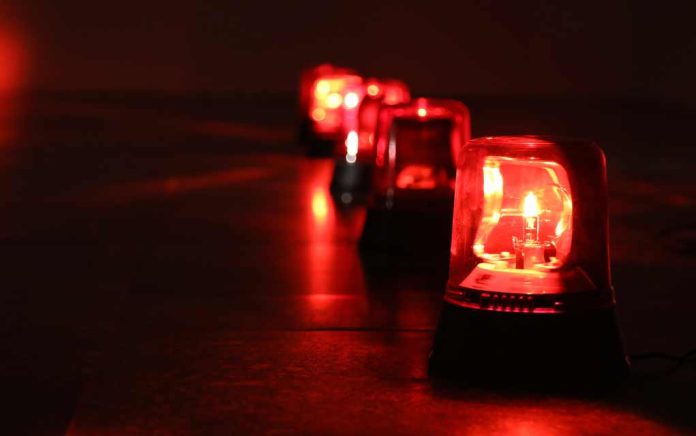 (TacticalNews.com) – Tensions continue to grow between the US and Iran. Iran has harassed US Navy vessels in international waters, prompting a response from President Trump. Recently they towed a mock aircraft carrier into the Strait of Hormuz. What they've done now has put US bases in the Middle East on high-alert.
In a provocative action, #Iran has launched assaults on a dummy US aircraft carrier in the #straitofhormuz during an exercise dubbed 'Prophet Mohammed 14th'. Rocket fire on the mock-up was so intense that it placed American bases in the area on alert. https://t.co/AncVgp6s0p

— Ian Taylor (@IanRobertTaylor) July 28, 2020
This week Iran's Revolutionary Guard (IRG) has been conducting military exercises in the Strait of Hormuz. The drills are part of the annual war games held in the waterway. The demonstrations and exercises on Tuesday however, led to two American bases in the region to be put on high-alert. Al Dhafra Air Base in the United Arab Emirates and the Qatar based Al Udeid Air Base were put on high alert after Iran fired ballistic missiles at the faux carrier.
IRIB, an Iranian state TV network, wrote on its website that the Islamic Revolutionary Guard Corps (IRGC) Air Force is using new tactics and equipment to showcase its capabilities against possible threats. The network went on to write that the ballistic missiles were camouflaged making them difficult for enemies to detect. The successful firing was an important achievement for the IRGC.
The IRG has been showing its military prowess this week with a number of drills during the war games. Regional tv broadcasted the fake US vessel being blown up by missiles. This isn't the first time American vessels were used for military drills. Tehran strongly opposes US military presence of any kind in the Middle East.
US military officials have called the display "reckless" and "irresponsible" after putting the Al Dhafra and Al Udeid air bases on high-alert. A spokeswoman for the Navy's Bahrain-based Fifth Fleet stated that US forces are closely watching this reckless behavior. She added that the exercise didn't disrupt any coalition operations. No impacts of free flow commerce occurred.
Copyright 2020, TacticalNews.com