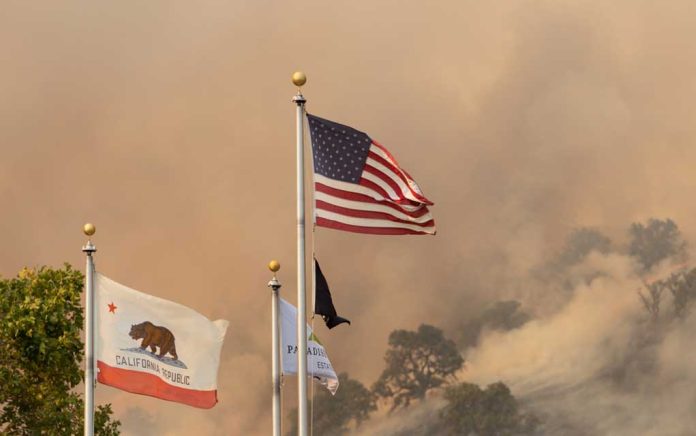 (TacticalNews.com) – 2020 has been one catastrophe after another. From a worldwide pandemic to massive civil unrest, the hits just seem to keep coming. Now, an Air Force base in California is under an emergency evacuation as yet another disaster looms overhead.
Travis Air Force Base Evacuating as Wildfire Rages https://t.co/CQ6eQJSKiN 🙏🏻to all our friends from Team Travis

— Glen Savory (@GlenSavory) August 21, 2020
Travis Air Force Base, located in Solano County California, initiated a mandatory evacuation order in response to a surging wildfire located nearby. Everyone living in the base housing was told to leave immediately, leaving only mission-essential personnel at the base.
Known as the LNU Lightning Complex Fire, this scorching natural disaster has already claimed four lives according to local news. Reports indicate the wildfire has already burned through 215,000 acres of land — claiming hundreds of structures in the process.
Unfortunately, the California wildfires are not alone. Colorado is also under threat from the record-breaking Pine Gulch fire, as well as the Grizzly Creek fire. It doesn't end there either.
According to the National Interagency Fire Center, 18 states currently have wildfires raging in them.
It remains to be seen if Travis Air Force Base will be spared from the raging fires in California. The Air Force isn't sitting idly by, however, they have sent out C-130s to help battle the LNU blaze, and other fires in the state.
Copyright 2020, TacticalNews.com