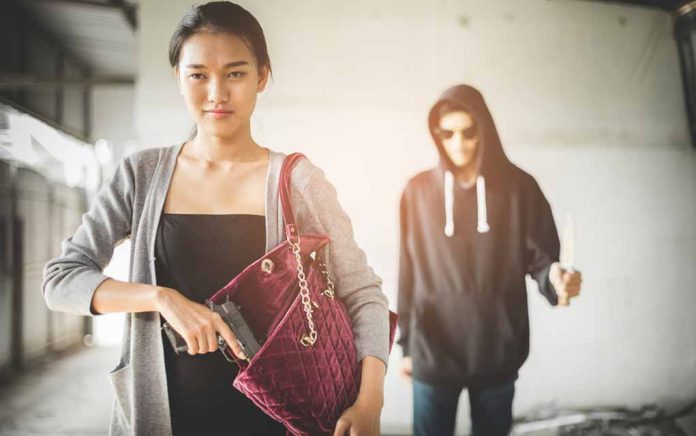 (TacticalNews.com) – Gun owners want to protect themselves, and sometimes that means taking your firearm with you. Conceal carriers know the liability risk they have if an incident were to occur. Thankfully, there are insurance carriers available to cover you.
XINSURANCE Concealed Carry Liability Coverage for Gun Owners with A Rated Insurer https://t.co/jgoIaUM0ox #gunnews

— AmmoSeek.com (@AmmoSeek) October 5, 2020
XINSURANCE, an "A-rated" carrier, provides comprehensive Concealed Carry Weapon (CCW) insurance protecting you from liability. If you have to use your weapon to defend yourself and it results in someone accidentally getting hurt or killed, you'll likely end up defending your actions in court. Having liability insurance provides peace of mind to gun owners concerned about this "worst-case scenario."
The CCW coverage provided by XINSURANCE covers any bonds required to stay out of jail or prison as the case is investigated, any costs associated with the confiscation of weapons until the matter is resolved, and legal defense fees. In the event of an unfavorable judgment, coverage takes care of any damages up to the policy's limit for an individual's coverage plan. XINSURANCE does have a maximum limit of $10 million.
Chances are you purchased the best insurance you can afford to cover your health, home, and car. Why not your ability to defend yourself as a CCW holder?
Now is a prime time to get the peace of mind that comes with having a comprehensive insurance plan. In this day and age, open-carry can bring the threat of criminal indictment. As the country recently witnessed in St. Louis, Missouri, when a married couple defended their home from marauding protesters.
It's also an excellent time to check out how to navigate concealed carry laws to avoid making some common mistakes when carrying.
Copyright 2020, TacticalNews.com