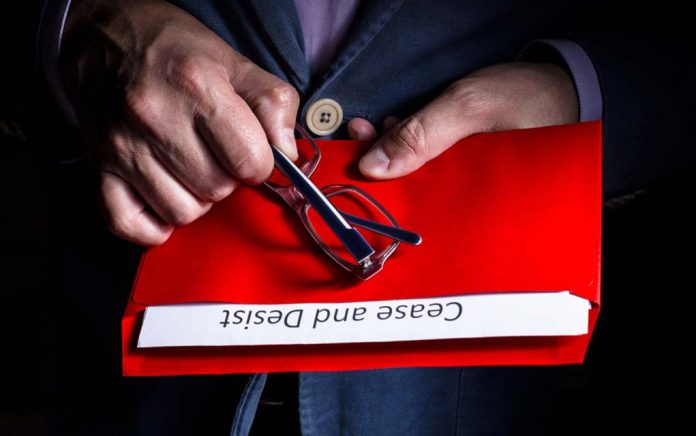 (TacticalNews.com) – A recent "Cease and Desist" notice from the Bureau of Alcohol, Tobacco, Firearms, and Explosives (ATF) has the Firearms Policy Coalition (FPC) and other gun rights advocacy groups up in arms (pun intended).
The notice informed Q, LLC of the reclassification of its popular Honey Badger Pistol as a short-barrelled rifle and ordered them to halt the weapon's manufacture until it is registered with the ATF along with a $200 tax stamp.
FPC Statement on ATF's Cease and Desist to Q, LLC Regarding the Honey Badger Pistol's Status as a Purported Short Barrel Rifle https://t.co/Ctb7eDKFEL

— SIU Law 2nd Amendment Association (@2ndSiu) October 8, 2020
The FPC fired back at the ATF in an explosive October 6 statement accusing the agency of "once again" unlawfully exceeding their authority in making that determination. They also sent a letter to President Donald Trump asking him to intervene on behalf of Q, LLC, and requesting a formal investigation by Attorney General William Barr.
It's high time the administration took a proactive approach when it comes to reining in the ATF. As the NRA stated, the Honey Badger Pistol's incorrect reclassification places millions of owners at risk of future prosecution.
There's plenty you can do too. The November elections are around the corner. With the Second Amendment coming under attack more frequently these days, it's increasingly important to research candidates. That way, you know who you're voting for so they can work on your behalf to challenge any unconstitutional laws and practices.
Copyright 2020, TacticalNews.com